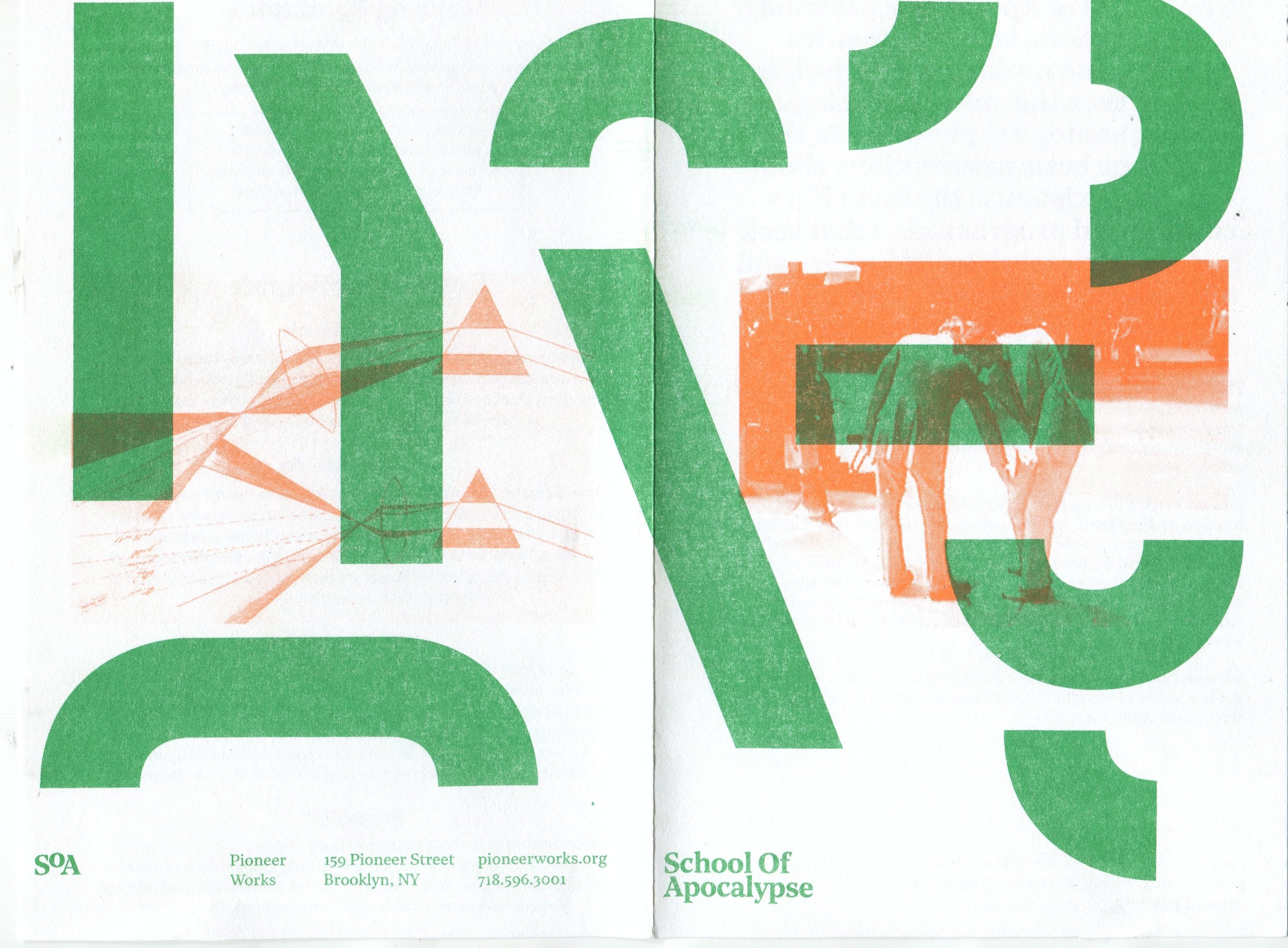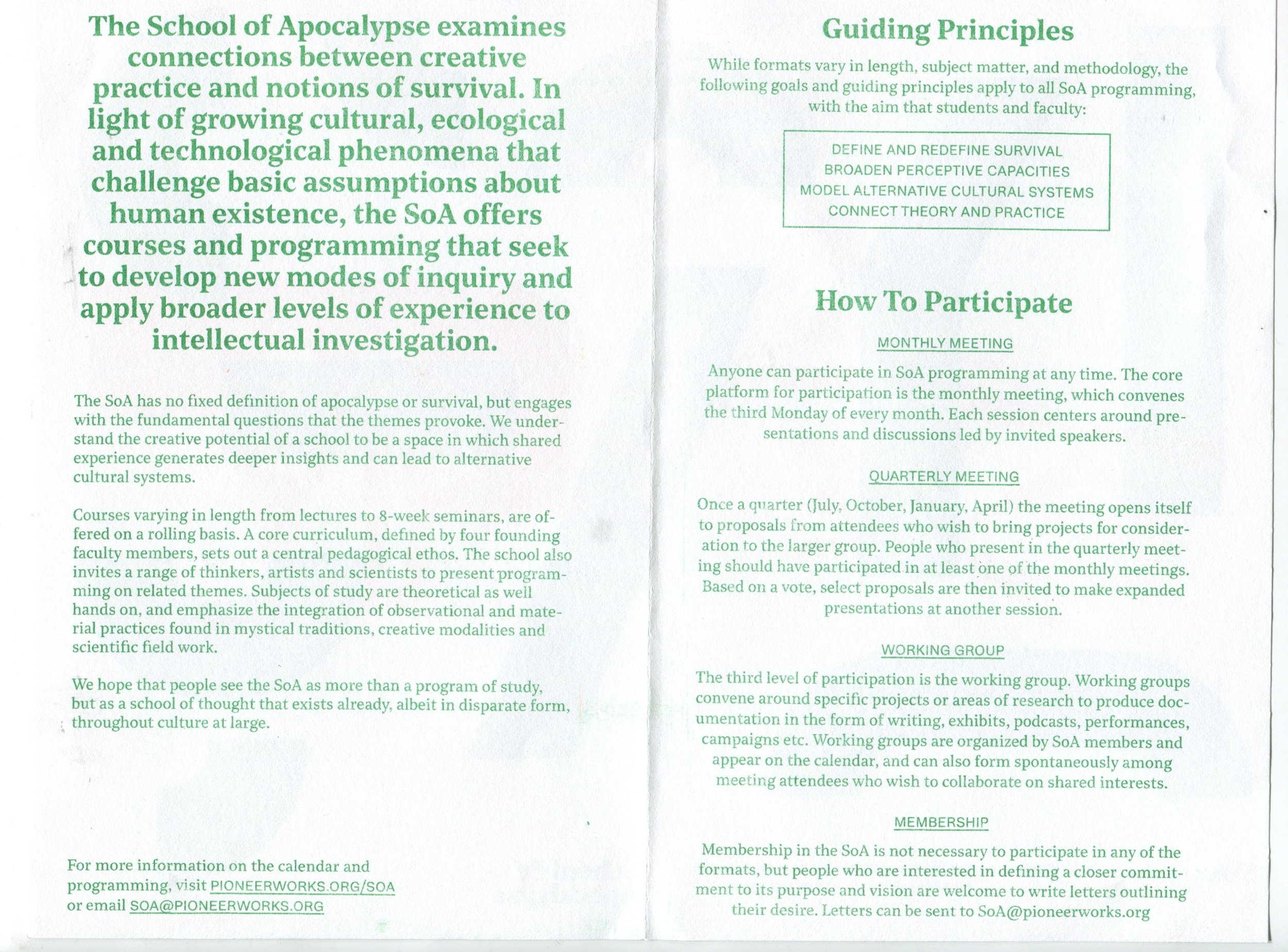 The SoA examines connections between creative practice and notions of survival.
In light of growing cultural, ecological and technological phenomena that challenge basic assumptions about human existence, the SoA offers courses and programming that seek to develop new modes of inquiry and apply broader levels of experience to intellectual investigation.
The SoA has no fixed definition of apocalypse or survival, but engages with the fundamental questions that the themes provoke. We understand the creative potential of a school to be a space in which shared experience generates deeper insights and can lead to alternative cultural systems.
The school invites a range of thinkers, artists and scientists to present programming on related themes. Subjects of study are theoretical as well as hands on, and emphasize the integration of observational and material practices found in mystical traditions, creative modalities and scientific field work.
We hope that people see the SoA as more than a program of study, but as a school of thought that exists already, albeit in disparate form, throughout culture at large.
In collaboration with:
Tal Beery
Eugenia Manwelyan
Adam Stennett
For Current Programming Visit:
http://pioneerworks.org/soa/